Create Your Own e-Gift Cards
Sell Your e-Gift Cards
Promote Your e-Gift Cards
Redeem Your E-Gift Cards
e-Gift Card Fundraisers
e-Gift Card Promotions

Create, Sell & Promote Your Own e-Gift Cards 24/7
Today's shoppers are busy and want gifts on-the-go. Loyalty BIZ gives business owners a platform to create, sell and promote their own e-Gift cards, as well as track transactions in real-time!
Sell Your e-Gift Cards to Anyone, Anywhere, Anytime.
No more limits to your gift card sales! We mobilize your gift cards providing you with a 21st-century e-gift card platform.  You can now sell your e-gift cards 24/7 worldwide. Sell them on your app, website, Facebook page, from an email, from a text message and anywhere else you can simply place a link.






Sell Your e-Gift Cards 24/7
Consumers today want instant gratification, so why not sell your e-Gift Cards 24/7. Until Loyalty BIZ, your gift card sales were only available in store during open hours. Now 24/7 your gift cards can be purchased anywhere at anytime!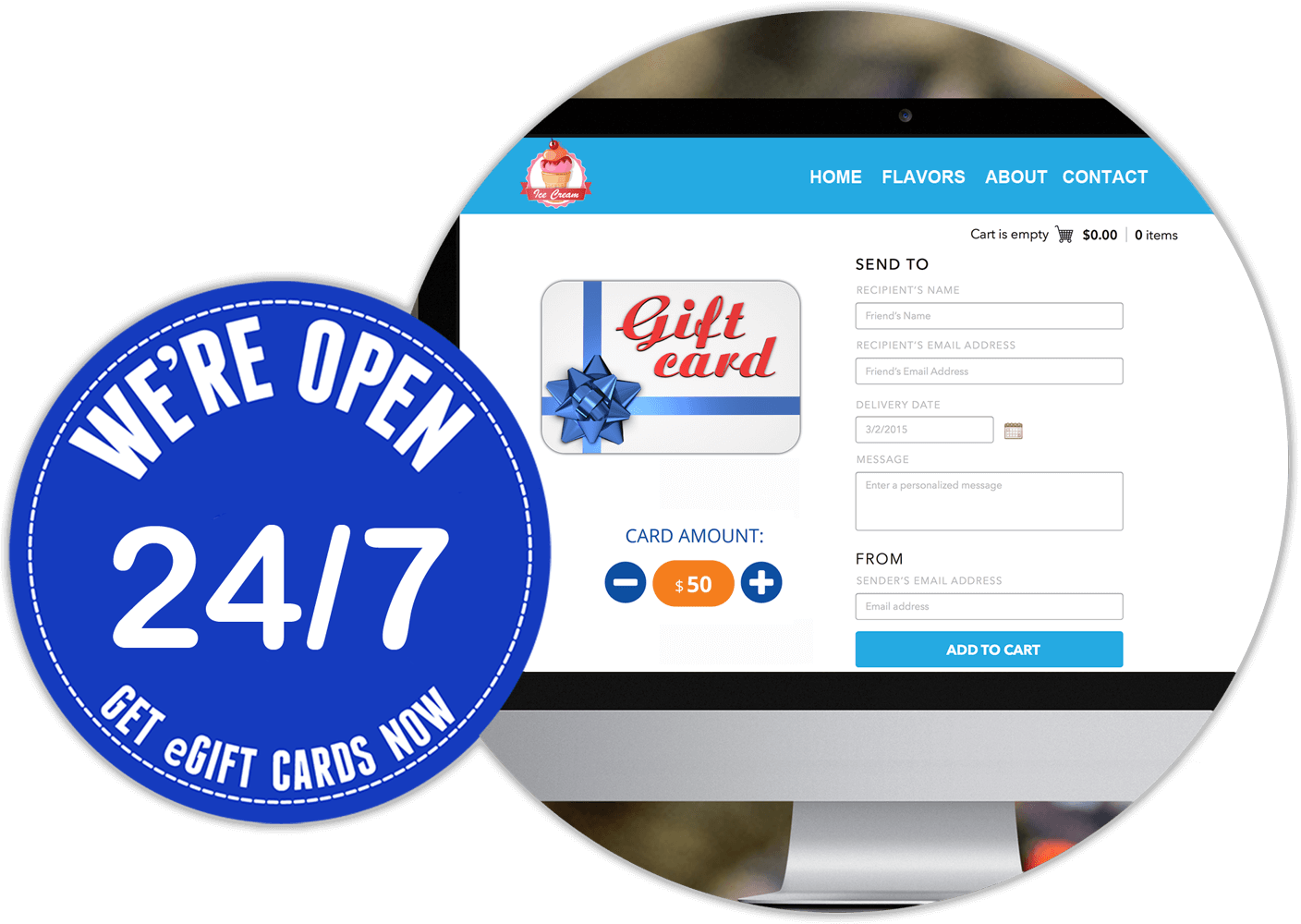 Sell e-Gift Cards on Your Website
Offer your customers a digital e-gift card option which is FREE to use.  Instantly enable your website for sales by creating custom banners and images to promote your e-gift cards.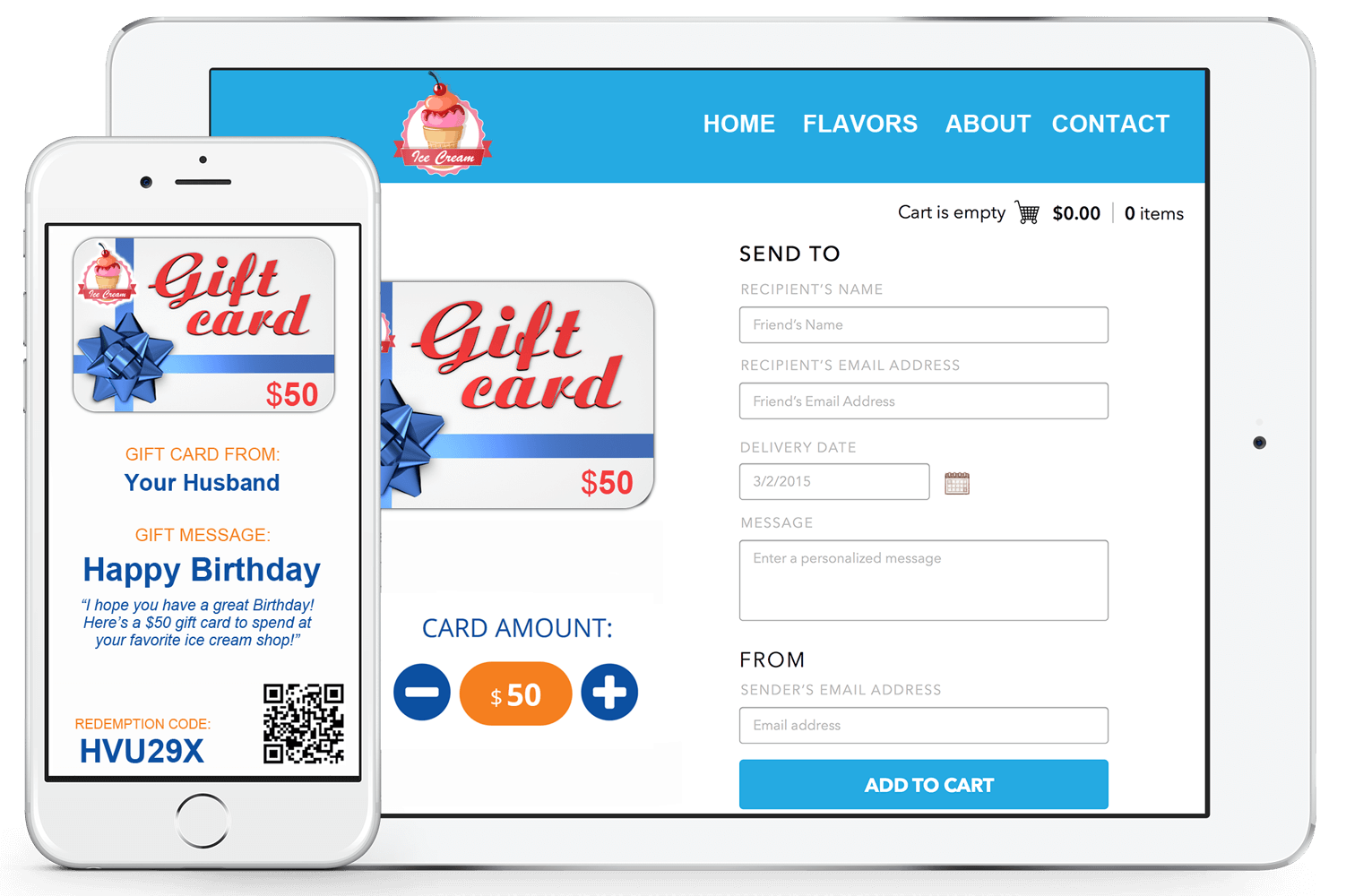 Sell e-Gift Cards on Your App
Loyalty BIZ is a mobile e-gift card solution for both the merchant and customer. Buy & send e-gift cards from your App or any device in seconds with instant notification via email, Facebook or text.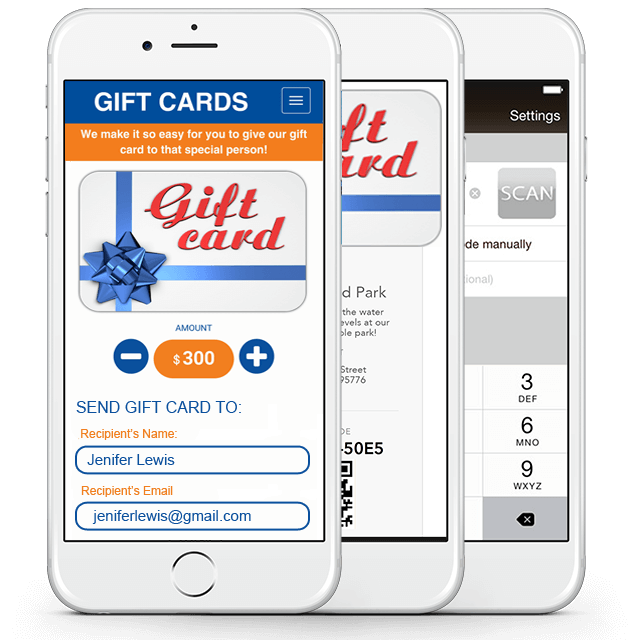 Sell e-Gift Cards on Facebook
Get social by letting Loyalty BIZ power your e-Gift cards on Facebook. Promote your cards to fans & their network to increase awareness and sell gift cards right on Facebook maximizing your gift card selling potential!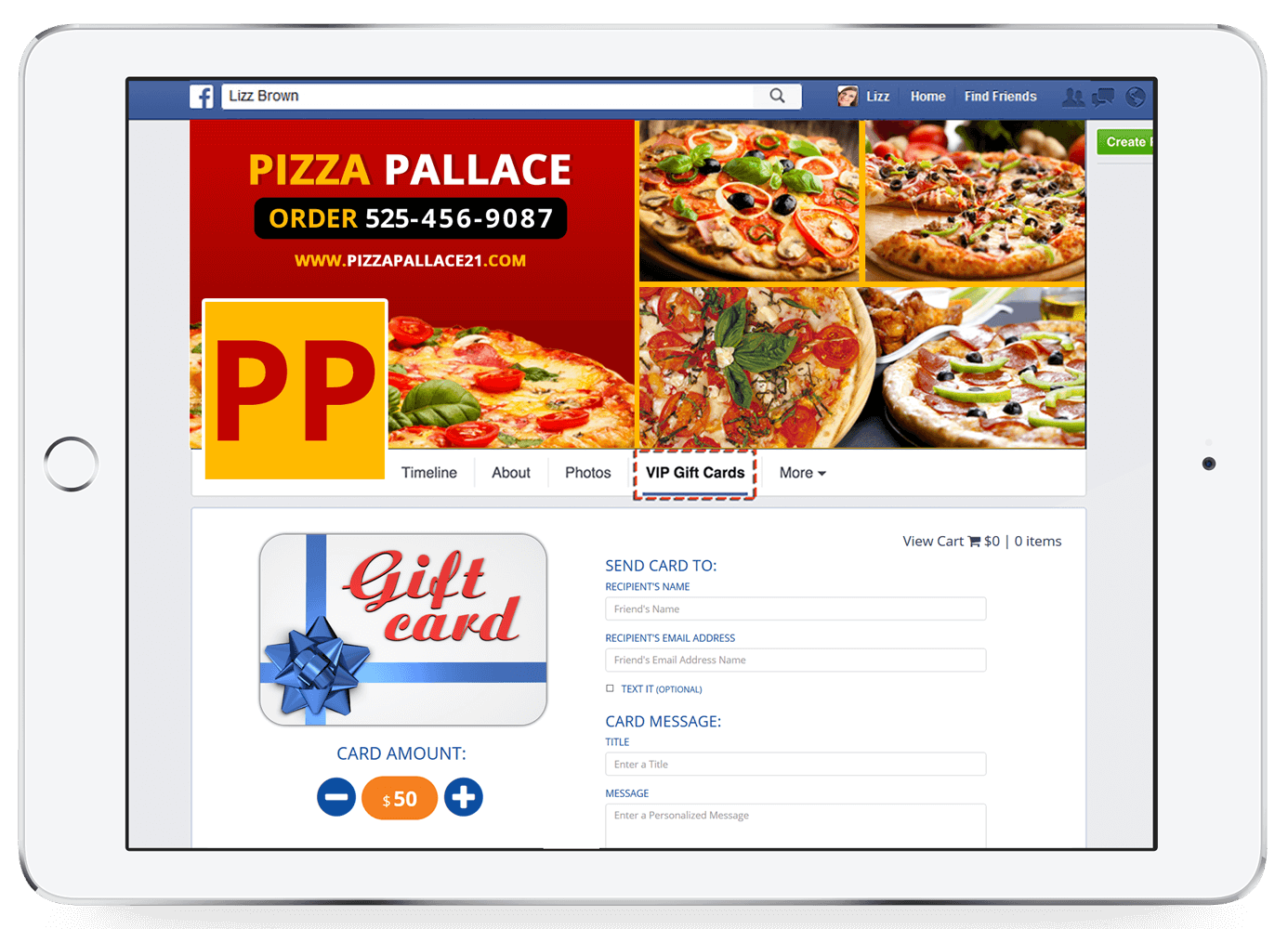 e-Gift Card Promotions
Loyalty BIZ e-Gift card platform helps increase customer loyalty and engagement. Send & track email promotions to let your customers know about special offers. Incentivize your most loyal fans while going digital!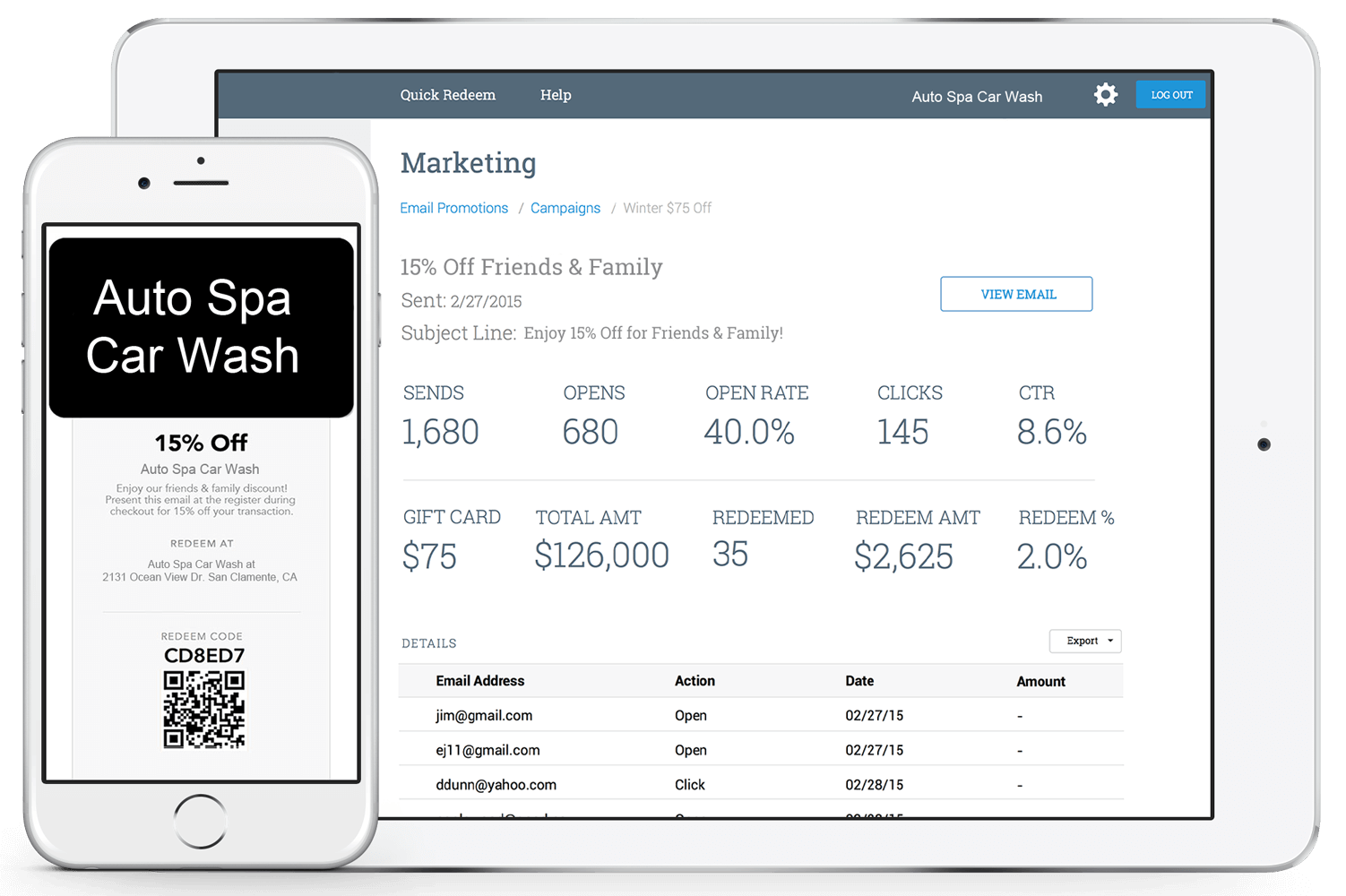 e-Gift Card Fundraisers
Support local organizations and let then sell a multitude of your e-Gift cards at the same time. Setup a custom fundraising campaign in minutes and watch the progress as you reach your goals. Give back to your community!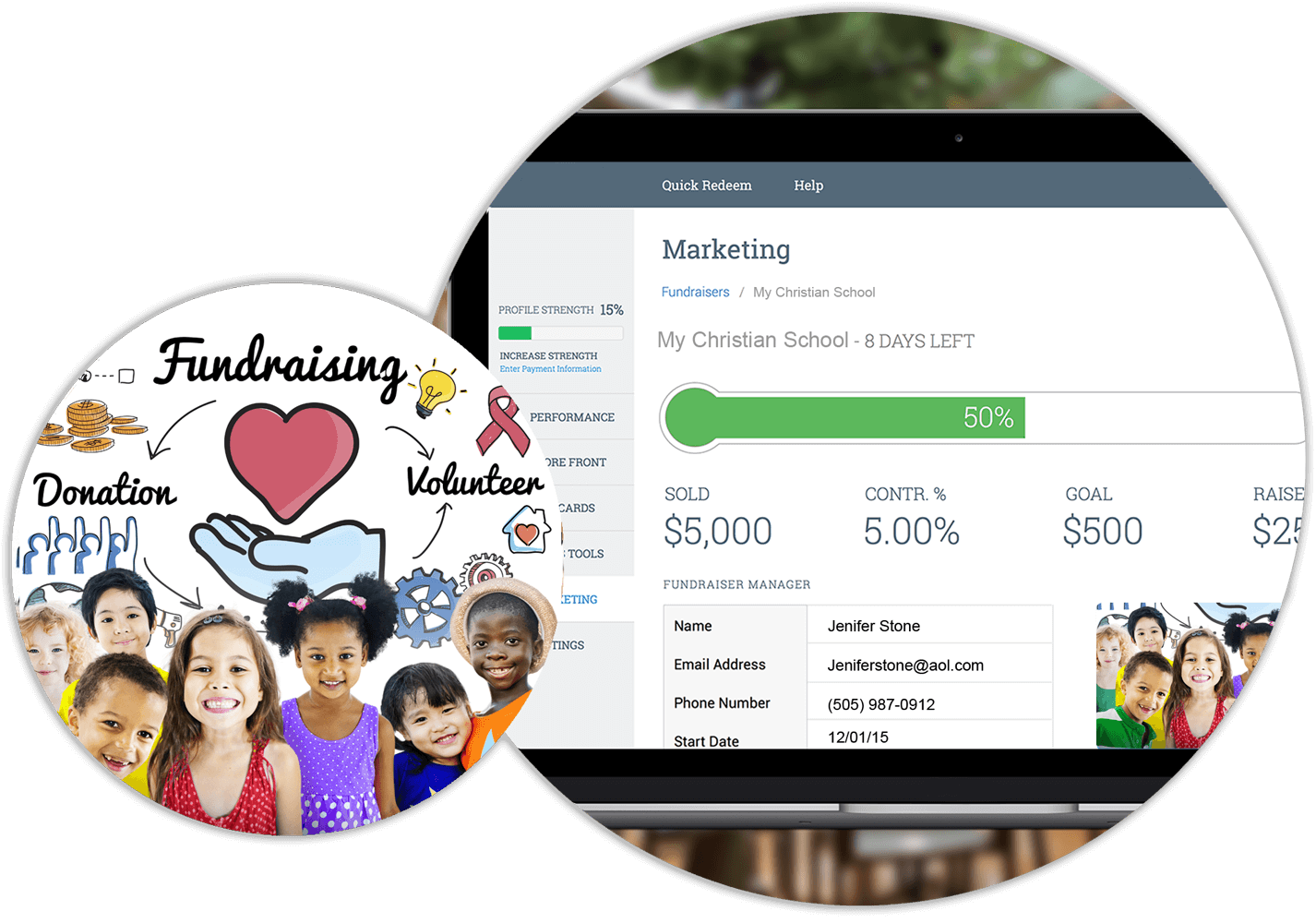 Your Merchant Dashboard
Here's where your business has access to all the tools you'll need to create, sell, track and promote your e-Gift cards. View real-time activity while collecting customer email addresses for future promotions.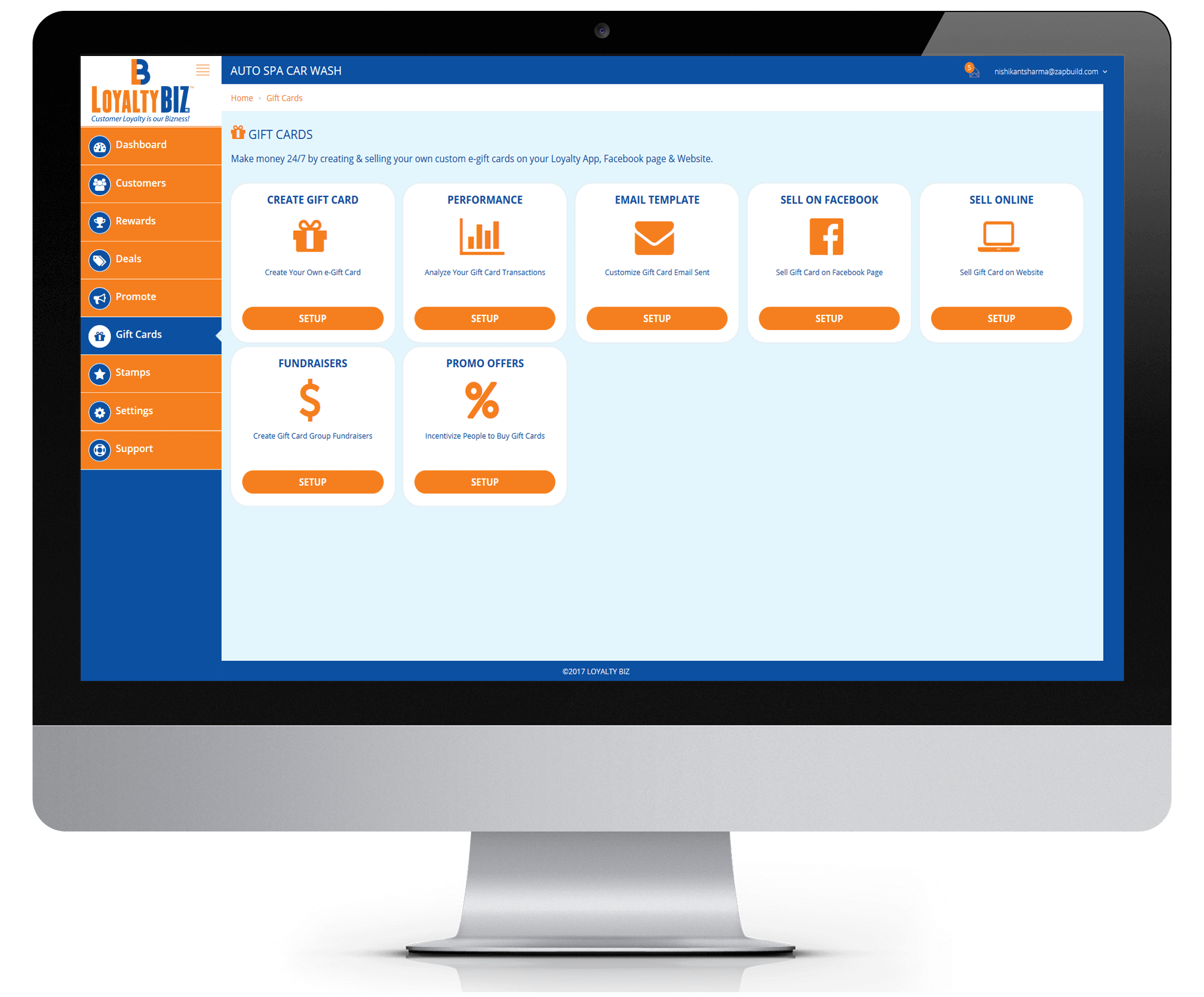 Frequently Asked Questions
Have questions? Take a look at common questions we're asked.
Where do sales of my e-Gift Cards go?
In your bank account! Loyalty BIZ believes in transparency. We have created e-Gift Card sales to be deposited into your bank account, NOT ours. At NO point does Loyalty BIZ see any of the money you earn from these sales nor do we process the credit card transaction. This means your money will be secure and deposited into your account much quicker. To do this, Loyalty BIZ has built our e-Gift Card platform to allow you to choose from nearly 5 different merchant credit card processors. You simply open an account with one of these processors and plug in a few details they provide you. When somone purchases your e-Gift Card, your merchant processor will perform the transaction and the money will be charged by them and then placed into your bank account, it's that simple!
What is the turn around time to get me up and running?
You can be up and running as soon as you set up your merchant processor account to process your e-Gift Card credit card transactions with one of our authorized processors.
Does Loyalty BIZ make any money off my e-Gift Card sales?
NO! Loyalty BIZ makes nothing off your e-gift card sales.  If you sell $100,000 a year from our e-gift card platform, which some of our businesses do, you keep all of what you sell.
Since I can sell my e-Gift Cards, do I stop selling my in store plastic gift cards?
NO! You already have a system in place to sell your gift cards should a customer at your register want to buy one right then. Loyalty BIZ makes selling your gift cards easy for the rest of your customers who are away from your business 24/7 worldwide from your app, website, Facebook page and marketing with your e-Gift Cards. We also make it so easy for the buyer of the e-Gift card to get it to their recipient since we handle all that for them and the business.
Businesses Like Yours Depend on Loyalty BIZ
FOOD & DRINK
Restaurants, coffee shops, bars,
supermarkets, grocery stores & more.
AUTOMOTIVE
Car wash & detail, automotive repair, oil change
tires, sound/electronics & more.
HEALTH & BEAUTY
Hair and nail salons, spas, barber shops,
pharmacies & more.
RETAIL & FASHION
Clothing stores and boutiques, accessories,
specialty stores, pet shops, electronics & more.
ENTERTAINMENT
Amusement parks, night clubs, cinemas,
music venues, gaming, and more.
FITNESS
Gyms, health and fitness chains, sports
centers, sports clubs, spas & more.
SERVICES
laundromats, dry cleaners, veterinarians,
home services, digital agencies, & more.
CONVENIENCE & GAS
Convenience Stores & Gas Stations
Numerous Satisified Customers
Skyrocket Your Gift Card Sales With e-Gift Cards!